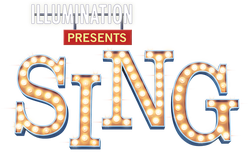 All fans of Sing, great and small, I, SirBlaze, officially present to you: The Sing Collection!

A 5-hour playlist on Spotify including nearly every song used in Sing, in chronological order, with additional songs from the mini-movies, along with songs from commercials and promos from when the movie was still being advertised.

---
Notes:
Duplicates of certain songs were added to the playlist to represent their multiple use in separate scenes.
I placed the "Auditions" track before the full/separated audition songs as a way of preceding a longer version of the songs performed during the auditions.
---
Click on the logo to listen!