Welcome to the Sing Wiki!
Welcome to the Sing Wiki, the unofficial collaborative encyclopedia for the animated comedy adventure film Sing, which premiered in the United States on December 21st, 2016. This wiki is your number one source of information about the characters, songs, cast and much more from Sing!
We currently have 18,434 edits to 390 articles and 2,343 images on this wiki.
Please be aware that this wiki contains all kinds of information about Sing, including occasional spoilers for the movie. If you have yet to see Sing, please view our wiki cautiously. We have provided spoiler warnings on pages and comments when necessary.
Characters
Read about more characters here!
Featured characters (June 2018): The bunnies
The bunnies

Minor characters in
Sing
The bunnies are a trio of of female rabbits. They auditioned to be a part of Buster Moon's singing competition in Sing. In their audition, they sang the 2014 song "Anaconda" by Nicki Minaj.

There are three rabbits: a white rabbit, a darker brown rabbit, and a light brown rabbit.
The white rabbit is seen wearing a purple strapless dress and purple shoes.
The darker brown rabbit wore a blue strapless dress in a TV spot for the movie, but wears the same purple dress and shoes as the white rabbit and the lighter brown rabbit during her audition.
The light brown rabbit wore a teal strapless dress in a TV spot for the movie, but wears the same purple dress and shoes as the white rabbit and the darker brown rabbit during her audition.


The bunnies are shown to have a rather somewhat arrogant/snobby attitude. When they were not selected to move forward in the singing competition, they snobbishly walked off stage along with the other rejected group acts. In a TV spot for the movie that involved singing in a car, the bunnies' singing and taking selfies and apparently stopped the flow of heavy traffic.
(Read more...)

---
Previously featured characters:


Vote for the next featured character on the poll on the right of the page!
Editing
We need your help expanding and adding articles to the wiki!
Join us to help grow our community! If you don´t know where to start:
First, you must create an account (read more here).
When you have an account, you can edit, comment, add to your blog, chat with other users, and more.
You can also upload a picture or video, but please check the "Images" and "Videos" section located in our navigation bar to ensure you aren't uploading a duplicate.
If you are having trouble with something here, please contact one of our administrators listed on this page.
---
---
If you're new to Wikia, please use the links above to get started or ask the
Admins
of this wiki. If you already have editing experience and have an article relating to
SING
to contribute, use the box below to create it:
Administrators
The following people are administrators of this wiki:


If you have any questions, comments, suggestions or concerns, or simply want to talk about Sing, feel free to send them a message!
Disclaimer
Per FANDOM's Terms-of-Use and COPPA, you must be 13 years of age or older to edit on the Sing Wiki or any wiki. This wiki is for archival and educational purposes only and is not meant to gain any revenue. Sing is owned by Illumination Entertainment and Universal Pictures.
Blogs
Create blog post
Blogslist
Will there be any possible crossover with any other film anytime soon.

Read more >

To be honest I think Johnny and Meena would be a great couple. They have a lot in common and I can see why they love music. Well here's my reasons why they should be a couple.

Both have a family
Both a…

Read more >

Will we ever learn how Miss Crawley got her glass eye

Read more >
See more >

Featured image (June 2018)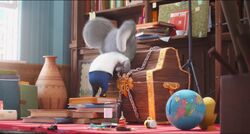 Buster Moon locks what was intended to be the $1,000 prize chest for his singing competition.
(from "
Sing
")
The Sing Wiki on social media
Sing: the official website
Want to learn about Sing from a commercial point-of-view? See the official website for Sing here!
---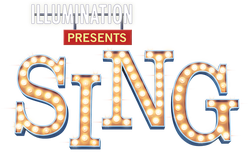 Talk with others about Sing!
Polls
Who should be the featured character for July 2018?
Who is your favorite main character?
Whose performance in Sing did you enjoy the most?
Have you checked out "The Sing Collection" playlist on Spotify yet?